Domani da noi sarà il giorno più corto dell'anno ed a fatica mi riesco ad immaginare come potessero nei secoli passati leggere, ricamare, cucinare durante le lunghe notti invernali al solo lume di candela.
La luce di questa fiammella era comunque una fonte di luce preziosa. I candelieri erano quindi nel passato oggetti molto comuni e nelle case se ne trovavano diversi e di varie fogge e dimensioni.
Tomorrow will be the shortest day of the year for us and I can hardly imagine how in past centuries people could read, embroider, cook during the long winter nights by candlelight alone.
The light of this flame was however a precious source of light. Candlesticks were therefore very common objects in the past and in houses there were many of them in various shapes and sizes. 
Mañana será el día más corto del año para nosotros y apenas puedo imaginar cómo pudieron hacer en los siglos pasados ​​para leer, bordar, cocinar durante las largas noches de invierno solo a la luz de las velas.
Sin embargo, la luz de esta llama era una preciosa fuente de luz. Los candelabros eran, por tanto, objetos muy comunes en el pasado y en las casas había muchos de ellos en diversas formas y tamaños.
Ho pensato quindi di preparare dei piccoli candelieri, chiamati bugie, per il Calendario de Adviento organizzato da Matxalen, che ringrazio di cuore per avermi invitata a partecipare anche quest'anno al suo Calendario e che con grande pazienza traduce i miei lunghi post in spagnolo. Grazie!
So I thought to make small candlesticks, more precisely chamberstick, for the Calendario de Adviento organized by Matxalen. I sincerely thank her for inviting me to participate this year again and also for her great patience in translating my long posts into Spanish. Thank you!
Entonces pensé en preparar candelabros pequeños, llamados "palmatorias", para el Calendario de Adviento organizado por Matxalen, a quien agradezco sinceramente por invitarme a participar nuevamente este año en su Calendario y que con mucha paciencia traduce mis largas publicaciones al español. ¡Gracias!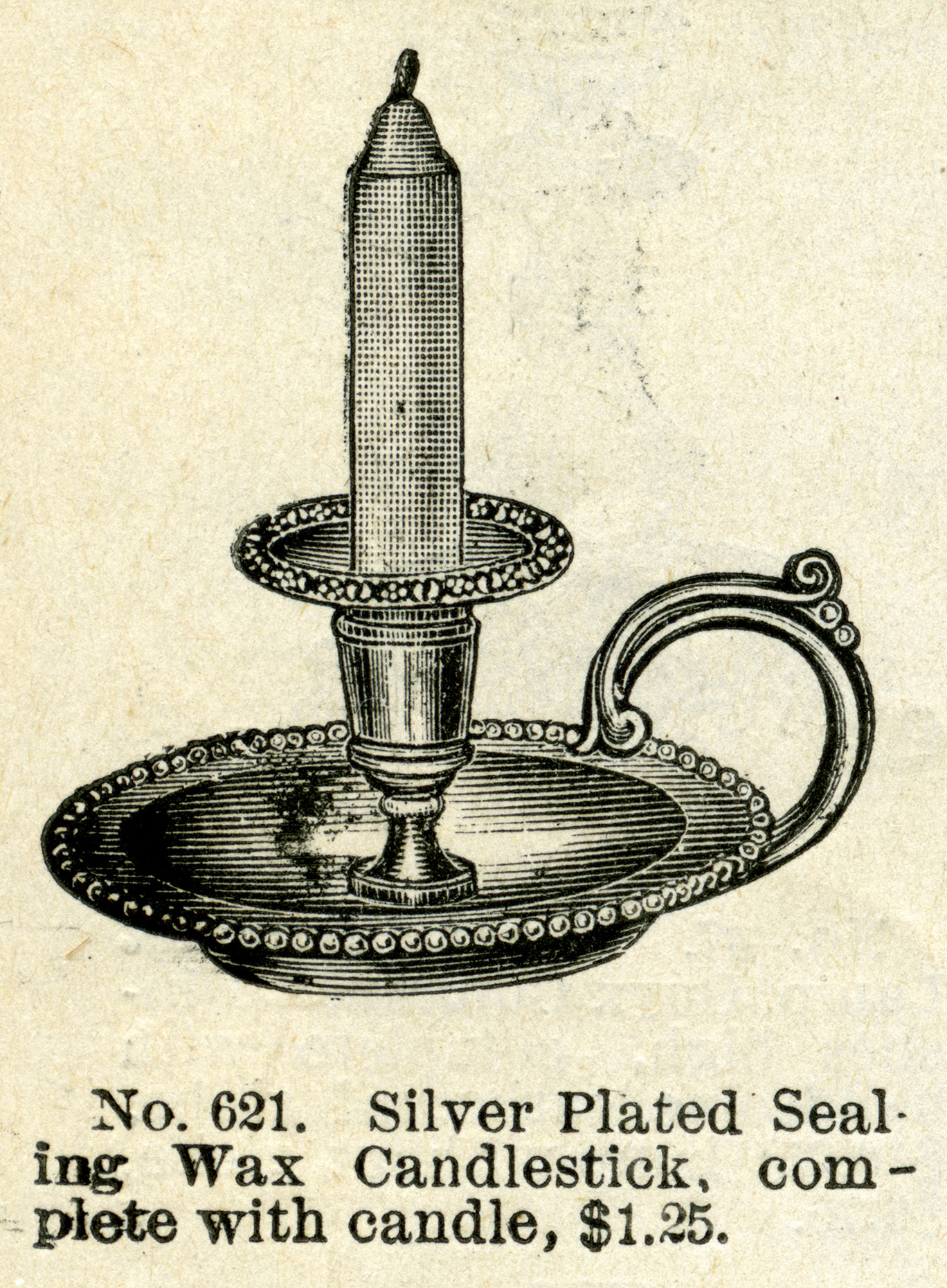 La bugia è un portacandele basso composto da una base circolare, simile ad un piattino, per raccogliere la cera fusa che sgocciola. Al centro c'è un piccola coppa, detta anche bocciolo, nella quale si inserisce la candela ed il tutto è provvisto di un piccolo manico, spesso a forma circolare, per portarla in giro per la casa agevolmente. 
Il nome deriva da Béjaïa, in italiano Bugia, la città algerina divenuta famosa nel Medioevo per la produzione di cera d'api di alta qualità. Inizialmente con il termine bugia si indicava la candela stessa. Con il tempo ci si riferì a questo tipo di candeliere.
The chamberstick is a short candleholder with a pan at the base, similar to a saucer, to catch the dripping wax. It has a socket to hold the candle and a small handle, more often a finger hole handle, to carry it around the house easily. 
In Italian it is called "bugia". The name originates from Béjaïa, in Italian Bugia, the Algerian city which became famous in the Middle Ages for the production of high quality beeswax. Initially the term bugia was used to refer to the candle itself. Over time, it referred to this type of candlestick.
La palmatoria es un candelabro bajo compuesto por una base circular, similar a un platillo, para recoger la cera derretida que gotea. En el centro hay una pequeña taza, también llamada capullo, en el que se ajusta a la vela y el conjunto está provisto de un pequeño asa, a menudo de forma circular, para llevarlo fácilmente por la casa.
El nombre deriva de Béjaïa, en italiano Bugia, la ciudad argelina que se hizo famosa en la Edad Media por la producción de cera de abejas de alta calidad. Inicialmente, el término "bugia" indicaba la vela en sí. Con el tiempo, se hizo referencia a este tipo de velas.
La bugia era presente sia nelle casa più povere che nei palazzi. Le differenziavano le lavorazioni ed i materiali con i quali erano realizzate. Forme semplici o lavorate ed arzigogolate distinguevano i modelli  economici da quelli pregiati. I portacandele potevano essere di metallo – peltro, bronzo, ottone, argento, latta smaltata – oppure di terracotta o di ceramica o di porcellana.
La bugia nella foto qui sopra è in argento, proviene da Venezia ed è datata circa 1820.
The chamberstick was in use both in the poorest houses and in rich palaces. The finishing and materials with which they were made differentiated them. Simple or elaborate and intricate shapes distinguished the cheap models from the valuable ones. Candleholders could be made of metal – pewter, bronze, brass, silver, enameled tin – or of terracotta, ceramic or porcelain.
The candle holder in the photo above is in silver, it originates from Venice and is dated circa 1820.
La palmatoria se usaba tanto en las casas más pobres como en los palacios ricos. El acabado y los materiales con los que fueron elaborados los diferenciaron. Formas simples o elaboradas e intrincadas distinguió los modelos baratos de los valiosos. Los candelabros pueden estar hechos de metal – peltre, bronce, latón, plata, estaño esmaltado – o de terracota, cerámica o porcelana.
El candelabro de la foto de arriba es plateado, es originario de Venecia y está fechado alrededor de 1820.
Questa bugia datata tra il 1875 ed il 1899 e realizzata in rame argentato ed è munita anche di spegnimoccolo a cono, rimovibile. Dall'iscrizione all'interno del porta candela si evince che l'origine è inglese. Essa fa parte degli arredi custoditi a Villa Carlotta sul Lago di Como.
This candelholder dates between 1875 and 1899 and is made of silver-plated copper. It is also equipped with a conical snuffer. From the inscription inside the piece it is clear that the origin is English. This object is part of the furnishings kept at Villa Carlotta on Lake Como.
Este candelabro data de 1875 a 1899 y está fabricado en cobre plateado. Tambien está equipado con un apagador cónico. De la inscripción en el interior de la pieza se desprende que el origen es Inglés. Este objeto forma parte del mobiliario guardado en Villa Carlotta en el lago de Como.
Questa coppia antica di bugie in ottone è del periodo Reggenza. Il manico ha la forma di un delfino.
This antique brass chambersticks is from the Regency Period. The handle has the shape of a dolphin.
Esta antigua pareja de candelabros de latón es del período Regencia. El mango tiene forma de delfín.
L'esemplare antico qui sopra è di porcellana. Fu disegnato da Haviland per Limoge. Il piattino è decorato da un delicato disegno floreale, mentre i bordi sono profilati in oro.
The antique candle holder above is made of porcelain. It was designed by Haviland for Limoge. The saucer is decorated with a delicate floral design, while the edges have a golden trim.
El candelabro antiguo de arriba está hecho de porcelana. Fue diseñado por Haviland para Limoge. El platillo está decorado con un delicado diseño floral, mientras que los bordes tienen un borde dorado.
La bugia in maiolica è stata realizzata nella Francia nord-occidentale e risale alla fine del XIX secolo.
La ceramica invetriata o terracotta smaltata ha origini molto antiche ed era principalmente utilizzata per la produzione di vasellame. Gli egizi furono i primi a rendere impermeabile la terracotta che essendo un materiala poroso lasciava filtrare i liquidi. Questa tecnica fu utilizzata in epoca romana e durante il Medioevo, ma il suo periodo di splendore fu durante il Rinascimento. All'estero è chiamato "Faience" e prende il nome dalla città di Faenza, che fu uno dei maggiori centri di produzione europea. In seguito la ceramica fu surclassata dalla porcellana, più fine e raffinata.
The French Faience candle holder was made in northwestern France and dates back in the late nineteenth century.
Glazed pottery or tin-glazed earthenware has very ancient origins and was mainly used for the production of tableware. Egyptians were the first to make terracotta waterproof which, being a porous material, let liquids filter. This technique was used in Roman times and during the Middle Ages, however Renaissance was its period of splendor. Abroad it is called "Faience" and takes its name from the Italian city of Faenza, which was one of the main European production centers. Later glazed pottery was outclassed by the finer and more refined porcelain.
El candelabro de loza francesa se fabricó en el noroeste de Francia y data de finales del siglo XIX. La cerámica vidriada o loza vidriada tiene orígenes muy antiguos y se utilizó principalmente para la producción de vajillas. Los egipcios fueron los primeros en fabricar terracota impermeable que, al ser un material poroso, permite que los líquidos se filtren. Esta técnica se utilizó en la época romana y durante la Edad Media, pero su apogeo fue durante el Renacimiento. En el extranjero se llama "Loza" y toma su nombre de la ciudad de Faenza, que fue uno de los principales centros de producción europea. Más tarde, la cerámica fue superada por la porcelana más fina y refinada.
Come ultimo esempio di portacandele in uso nell'ottocento, vi mostro questa bugia in metallo smaltato.
I primi oggetti di metallo smaltati risalgono al periodo miceneo. Il rivestimento veniva applicato su oro, argento, rame e bronzo. Solo intorno all'inizio dell'ottocento, in Germania, si iniziò a smaltare il ferro, rivestendo la superficie interna delle pentole da cucina con uno smalto vetroso. L'industrializzazione portò a una produzione di massa di pentole in ghisa smaltata. Il grande successo fu dovuto al basso costo, alla resistenza al calore, la facilità con la quale si potevano pulire ed il bell'aspetto. Questa tecnica fu usata inoltre per produrre vasche da bagno e altri articoli sanitari.
As a final example of candle holders in use in the 1800s, I show you this metal enamel chamberstick.
The first glass-like coated metal objects date back to the Mycenaean period. The coating was applied on gold, silver, copper and bronze. Only around the beginning of the nineteenth century, in Germany, the enameling of iron was introduced, when the inside of cooking pots was coated with a vitreous enamel. The industrialization led to a mass production of enameled cast iron cooking vessels. The great success was due to the low cost, the heat resistance, the ease of cleaning and they were good looking, too. This technique was also used to produce bathtubs and other sanitary ware.
Como último ejemplo de un candelabro en uso en el siglo XIX, les muestro este de metal esmaltado. Los primeros objetos de metal esmaltado se remontan al período micénico. El revestimiento se aplicó sobre oro, plata, cobre y bronce. Recién a principios del siglo XIX, en Alemania, comenzó el esmalte de hierro, cubriendo la superficie interna de las ollas de cocina con un esmalte vidrioso. La industrialización condujo a la producción en masa de utensilios de cocina de hierro fundido esmaltado. El gran éxito se debió al bajo costo, la resistencia al calor, la facilidad con la que se podían limpiar y el buen aspecto. Esta técnica también se utilizó para producir bañeras y otros artículos sanitarios.
Le prime candele risalgono all'epoca degli antichi romani. Erano realizzate immergendo dei cordoni di canapa nella pece oppure nel sego. L'uso dello stoppino, un intreccio di fili di cotone, appare nel Medioevo. All'epoca le candele avevano un uso principalmente liturgico. Con il tempo divennero una comune fonte d'illuminazione, fino dell'avvento dell'elettricità. Le candele erano molto diffuse, soprattutto nei paesi nordici, mentre intorno al mediterraneo venivano utilizzate anche le lampade ad olio.
The first candles date back to the time of the ancient Romans. They were made by dipping hemp strings in pitch or tallow. The use of the wick, twisted cotton threads, appeared in the Middle Ages. At that time, candles were mainly used for liturgical purposes. With time they became a common source of lighting, until the advent of electricity. Candles were very common, especially in the Nordic countries, while around the Mediterranean people used also oil lamps.
Las primeras velas se remontan a la época de los antiguos romanos. Fueron hechos sumergiendo cordones cáñamo en brea o sebo. El uso de la mecha, un entrelazamiento de hilos de algodón, aparece en el Edad media. En ese momento, las velas tenían un uso principalmente litúrgico. Con el tiempo se convirtieron una fuente común de iluminación, hasta la llegada de la electricidad. Las velas eran muy populares, especialmente en los países nórdicos, mientras que alrededor del Mediterráneo la gente también usaba lámparas de aceite.
Fino al 1700 il materiale più usato per produrre le candele erano il grasso animale, il sego, e la cera d'api ed il modo per produrle era pressoché identico. Il sego si otteneva dalla macellazione di animali come mucche e pecore. Le candele di sego erano molto comuni, ma avevano parecchi inconvenienti. Bruciavano velocemente producendo fumo e fuliggine. Sgocciolavano e rilasciavano un odore molto sgradevole. La luce della fiammella era poi poco luminosa. Con il calore si piegavano e questo in estate era un problema.
Le candele di cera d'api erano molto più costose, ma la qualità era superiore. Erano molto più luminose e duravano di più. La combustione era pulita ed erano inodore. Durante l'estate poi mantenevano la forma originale. Per questo motivo erano preferite dai nobili e dalla chiesa.
Until the 1700's the most common material used to make candles was animal fat, tallow, and beeswax and both were produced in a similar way. Tallow was obtained from the slaughter of animals such as cows and sheep. Tallow candles were very common, but they had several drawbacks. They burned quickly, producing smoke and soot. They dripped and released a very unpleasant odor. The light from the flame was not very bright. With the heat they bent and this was a problem in summer.
Beeswax candles were much more expensive, but the quality was superior. They produced a higher brightness and they lasted longer. They burned clean and they were odorless. During the summer they kept their original shape. For this reason they were preferred by nobles and church.
Hasta 1700 los materiales más utilizados para producir velas eran la grasa animal, el sebo y la cera de abejas y la forma de producirlas era casi idéntica. El sebo se obtuvo de la matanza de animales como vacas y ovejas. Las velas de sebo eran muy comunes, pero tenían varios inconvenientes. Se quemaban rápidamente, producían humo y hollín, también goteaban y emitían un olor muy desagradable. La luz de la llama no era entonces muy brillante. Con el calor se doblaban y esto era un problema en el verano.
Las velas de cera de abejas eran mucho más caras, pero la calidad era superior. La luz era mucho mas brillante y duraba más. La combustión era limpia e inodora. Durante el verano mantenían su forma original. Por eso fueron preferidas por los nobles y la iglesia.
Lo stoppino era realizzato in fibra di cotone o di lino. La sua preparazione era importante e da lei dipendeva il buon funzionamento della candela e la luminosità della fiamma. Le fibre venivano pretrattate con aceto o altri acidi.
Il diametro della candela deve essere nel giusto rapporto con le dimensioni dello stoppino. Se quest'ultimo è troppo sottile, la candela si spegne, affogando nella cera fusa. Mentre uno lucignolo troppo grosso, bruciando produce molto fumo e consuma rapidamente la cera.
The wick was made of cotton or linen fiber. Its preparation was important and the proper functioning of the candle and the brightness of the flame depended on it. Fibers were pretreated with vinegar or other acids.
The diameter of the candle must be in the proper ratio to the size of the wick. If the wick is too thin, the candle will go out, drowning in melted wax. On the other hand, a candle that is too large will produce a lot of smoke and will quickly consume the wax.
La mecha estaba hecha de fibra de algodón o lino. Su preparación era importante y el buen funcionamiento  y brillo de la llama dependía de ella. Las fibras vinieron pretratadas con vinagre u otros ácidos.
El diámetro de la vela debe estar en la relación correcta con las dimensiones de la mecha. Si este último es demasiado delgado, la vela se apaga, ahogándose en la cera derretida. Mientras que con una mecha demasiado grande, la combustión produce mucho humo y consume rápidamente la cera.
Prima del diciannovesimo secolo e dell'invenzione dello stoppino che si auto-consuma, i fili di cotone venivano ritorti come un cordone. Essi non bruciavano completamente, ma si carbonizzavano, alterando la combustione della fiamma. Il lucignolo doveva quindi essere smoccolato ad intervalli regolari, senza spegnere la candela. Con una forbice particolare si accorciava lo stoppino eliminando l'estremità bruciata, che cadeva dentro un contenitore apposito.
Le fibre dello stoppino auto-smoccolante sono intrecciate, anziché attorcigliate. Questa invenzione eliminò l'inconveniente di dover regolare in continuazione l'altezza dello stoppino. Infatti, il nuovo tipo di lucignolo bruciando si curva e viene completamente consumato dalla fiamma. L'immagine del brevetto del 1859, più sopra, mostra vari tipi di stoppini.
Before the nineteenth century and the invention of the self-consuming wick, cotton threads were twisted like a cord. They did not burn completely, but charred and altered the flame combustion. Therefore the wick had to be snuffed at regular intervals, without extinguishing the candle. With a special scissors, the snuffer, the wick was trimmed and the burnt end fell into a specific receptacle.
The wick's fibers of snuffless candles are braided, rather than twisted. Thanks to this invention the wick didn't need to be constantly adjusted, as the new type of wick curves while it burns and is completely consumed by the flame. The image above shows various types of wicks and the one patent in 1859.
Antes del siglo XIX y de la invención de la mecha autoconsumible, los hilos de algodón se Retorcían como una cuerda. No se quemaban por completo, pero se carbonizaban y alteranan la combustión de la llama. Por lo tanto, la mecha tenía que apagarse a intervalos regulares, sin apagar la vela. Con unas tijeras especiales, el apagador, se recortaba la mecha y el extremo quemado caìa en un receptáculo específico.
Las fibras de la mecha autoadhesiva están entrelazadas, en lugar de retorcidas. Gracias a esta invención la mecha no necesitaba ser ajustada constantemente, ya que el nuevo tipo de mecha se curva mientras se quema y la llama la consume completamente. La imagen de arriba muestra varios tipos de mechas y el una patente en 1859.
A partire dal XIX secolo si iniziarono ad utilizzare materiali nuovi per la produzione di candele: il bianco di balena, la paraffina ricavata dal petrolio e la stearina. 
Lo spermaceti, chiamato anche bianco di balena, è una sostanza cerosa che si trova nel capo dei capodogli. Le candele prodotte con questo materiale sono di un bianco semi-traslucido, fanno una bella fiamma, quasi inodore e rispetto alle candele di cera d'api sono più dure. Consumandosi però piuttosto rapidamente non erano economiche. 
La richiesta di spermaceti crebbe rapidamente. Non veniva utilizzato solo per la produzione di candele, ma anche come combustibile per le lampade ad olio. Inoltre l'olio di balena era molto richiesto dai produttori di saponi, creme ed unguenti. Nel diciottesimo e diciannovesimo secolo la caccia alle balene divenne quindi un'impresa in rapida crescita e redditizia. 
Lo scrittore Herman Melville si imbarcò su una baleniera e da questa esperienza trasse ispirazione per il suo famoso romanzo Moby Dick, pubblicato nel 1851. Come viene raccontato bene nel libro, il lavoro dei balenieri era molto pericoloso e spesso costava loro anche la vita.
Questa crudele pratica oggi è vietata a livello internazionale, anche se purtroppo ci sono ancora alcuni paesi che contravvengano a questa moratoria. 
In the 19th century, new materials began to be used for the production of candles: spermaceti, paraffin obtained from petroleum and stearin.
Spermaceti, is a waxy substance found in the head cavity of sperm whales. Candles made from this material are semi-translucent white, have a bright flame with little odor. Compared to beeswax candles they are harder. However, they are not cheap, as they burn out rather quickly.
The demand for spermaceti grew rapidly. It was not only used for the candle production, but also as fuel for oil lamps. In addition, whale oil was in high demand by soap, creams and ointments manufacturers. Thus, in the eighteenth and nineteenth centuries, whaling became a rapidly growing and profitable enterprise.
The writer Herman Melville embarked on a whaler and from this experience he drew inspiration for his famous novel Moby Dick, published in 1851. As it is well told in the book, the work of whalers was very dangerous and often cost them their lives.
This cruel practice is now banned internationally, although unfortunately there are still some countries that contravene this moratorium.
A partir del siglo XIX, se empezaron a utilizar nuevos materiales para la producción de velas: el blanco de ballena, parafina obtenida del petróleo y estearina.
El espermaceti, también llamado ballena blanca, es una sustancia cerosa que se encuentra en la cabeza de los cachalotes. Las velas fabricadas con este material son de color blanco semitranslúcido, hacen una hermosa llama, casi inodora y en comparación con las velas de cera de abejas son más duras. Consumiéndose a sí mismo aunque bastante rápido, no eran baratos.
La demanda de espermaceti creció rápidamente. No solo se utilizó para la producción de velas, sino también como combustible para lámparas de aceite. Además, el aceite de ballena era muy solicitado por los productores de jabones, cremas y ungüentos. En los siglos XVIII y XIX la caza de ballenas se convirtió entonces en una empresa rentable y de rápido crecimiento.
El escritor Herman Melville se embarcó en un barco ballenero y se inspiró en esta experiencia para su famosa novela Moby Dick, publicada en 1851. Como bien se cuenta en el libro, el trabajo de los balleneros era muy peligroso y con frecuencia les costaba incluso la vida.
Esta cruel práctica ahora está prohibida internacionalmente, aunque lamentablemente todavía existe, algunos países que contravienen esta moratoria.
Nel 1818 fu scoperta la stearina, una miscela di trigliceridi di origine animale o vegetale. Oltre che per la produzione di candele, essa veniva impiegata come appretto per tessuti o come base per unguenti. 
La Price's Patent Candles Company, una ditta fondata nel 1830 in Inghilterra e che inizialmente importava e vendeva candele, passò alla produzione ed in concomitanza delle nozze della Regina Vittoria con il Principe Alberto lanciò sul mercato una nuova candela ottenuta dalla raffinazione del sego e dell'olio di cocco. Una volta miscelati si otteneva un grasso bianco opaco e duro, la stearina appunto, che bruciando diffondeva una luce brillante, senza fumo e senza odore.
Il successo fu grande e nel 1850 la Price's Patent Candles Company ottenne il Royal Warrant of Appointment, l'onorificenza conferita dalla Famiglia Reale Brittanica ed ancora oggi è il fornitore esclusivo di candele per la Regina Elisabetta II.
In seguito utilizzarono l'olio di palma e lanciarono sul mercato le candele Palmitine Candles. La pianta olearia dalla quale si ricava è infatti molto produttiva ed occupa poco terreno. La materia prima era quindi abbondante ed avevaa basso costo.
A metà dell'ottocento svilupparono poi la candela di cera di paraffina, un derivato del petrolio, al quale veniva aggiunto dell'acido stearico per migliorarne la combustione, renderle più dure e poterle rimuovere più facilmente dallo stampo. La stearina infatti si restringe maggiormente quando si raffredda. La cera aveva un colore bianco bluastro e bruciava in modo pulito ed affidabile. Fu quindi possibile produrre candele economiche, ma di alta qualità.
Alla dine dell'ottocento la Price's Candles era diventata il più grande produttore di candele al mondo.
In 1818 stearin was discovered. It's a mixture of triglycerides of animal or vegetable origin. Besides being used for the production of candles, it was used as a fabric stiffener or as a base for ointments. 
Price's Patent Candles Company, a British company founded in 1830 initially imported and sold candles. Then they became manufacturer and on the occasion of Queen Victoria's wedding with Prince Albert they launched a new candle on the market. It was made from the refining of tallow and coconut oil. Once mixed together they obtained an opaque white, hard fat, called stearin. While burning it made a brilliant, smokeless and odorless light.
It was a great success and Price's Patent Candles Company obtained the Royal Warrant of Appointment, a mark of recognition for those who supply goods or services to the British Royal Family. Price's Candles is still the candlemaker to Queen Elizabeth II.
Later they began to use palm oil and invented the Palmitine Candles. The oil plant from which it is obtained is in fact very productive and occupies little land. The raw material was therefore abundant and had a low cost.
In the mid-nineteenth century they developed a candle made with paraffin wax, a petroleum derivative, with the addition of stearic acid. This improved the combustion, made them harder. Moreover, candles could be removed more easily from the mold, as stearin shrinks more when it cools. The wax had a bluish white color and made a clean and reliable flame. It was therefore possible to produce inexpensive high quality candles.
By the end of the nineteenth century, Price's Candles had become the largest candle manufacturer in the world.
En 1818 apareció la estearina. Era una mezcla de triglicéridos de origen animal o vegetal. Además de usarse para la producción de velas, se usaba como refuerzo de telas o como base para ungüentos.
Price's Patent Candles Company, una empresa británica fundada en 1830, inicialmente importaba y vendía velas, se convirtieron en fabricantes y con motivo de la boda de la reina Victoria con el príncipe Alberto lanzaron una nueva vela al mercado. Fue elaborada a partir de la refinación de sebo y aceite de coco. Una vez mezclados, obtuvieron una grasa dura, de color blanco opaco, llamada estearina que al quemarla hacía una luz brillante, sin humo e inodoro.
Fue un gran éxito y Price's Patent Candles Company obtuvo la Royal Warrant of Appointment, una marca de reconocimiento para quienes suministran bienes o servicios a la Familia Real Británica. Price's Candles sigue siendo el fabricante de velas de la Reina Isabel II.
Más tarde empezaron a utilizar aceite de palma e inventaron las velas Palmitine Candles. La planta de aceite de la que es obtenido es de hecho muy productivo y ocupa poca tierra. Por tanto, la materia prima era abundante y tuvo un bajo costo.
A mediados del siglo XIX desarrollaron una vela elaborada con cera de parafina, un derivado, con la adición de ácido esteárico. Esto mejoró la combustión, los hizo más duros. Además, las velas se pueden quitar más fácilmente del molde, ya que la estearina se encoge más cuando se enfría. La cera tenía un color blanco azulado e hizo una llama limpia y confiable. Por lo tanto, fue posible producir velas económicas de alta calidad.
A finales del siglo XIX, Price's Candles se había convertido en el fabricante de velas más grande en el mundo.
Un tempo le candele erano formate a mano. Si ammorbidiva la cera nell'acqua calda e si creavano delle strisce che poi venivano avvolte attorno al lucignolo. 
Un altro metodo di produzione era quello di immergere ripetutamente lo stoppino nella cera liquida. Tra un passaggio e l'altro la si lasciava solidificare appesa ad un telaio. Strato dopo strato la candela si ingrossava prendendo forma.
C'era poi il metodo detto a cucchiaio. In questo caso la cera fusa veniva raccolta con un apposito cucchiaio e la si versava poi sugli stoppini che erano appesi sopra al recipiente di cera fusa. Anche in questo caso l'operazione veniva ripetuta più volte. Ci volevano parecchi passaggi per ottenere una candela dallo spessore giusto.
Candles were once shaped by hand. The wax was softened in hot water and formed into stripes. Then these were wrapped around the wick.
Another method was to repeatedly dip the wick into the liquid wax. Between each step, the candles were left to solidify on a frame. Layer by layer the candle took shape.
Another method used a special spoon. The melted wax was collected with this spoon and then poured on the wicks which hung above the container with the melted wax. Also in this case the operation was repeated many times. It took a lot of steps to obtain a candle of the right thickness.
Las velas alguna vez fueron formadas a mano. La cera se ablandó en agua caliente y se le dio forma de rayas y después se envolvieron alrededor de la mecha.
Otro método consistía en sumergir repetidamente la mecha en la cera líquida. Entre cada paso, las velas se dejaban solidificar en un marco. Capa por capa, la vela fue tomando forma.
Otro método utilizó una cuchara especial. La cera derretida se recogió con esta cuchara y luego vertido sobre las mechas que colgaban sobre el recipiente con la cera derretida. También en este caso la operación se repitió muchas veces. Fueron necesarios muchos pasos para obtener una vela del grosor adecuado.
Le candele vennero poi prodotte anche per mezzo di stampi. Il primo stampo per candele apparve nel quindicesimo secolo a Parigi. Il contenitore cilindrico di metallo, delle dimensioni della candela, aveva una forma leggermente conica ed era svasato all'imboccatura. Nella parte inferiore, corrispondete alla sommità della candela, c'era un piccolo foro nel quale si faceva passare lo stoppino, che doveva sporgere per un paio di centimetri. Il lucignolo veniva teso e l'altra estremità veniva fissata alla bocca con un pezzetto di legno. I recipienti erano poi infilati nei fori di una tavola di legno. Si scioglieva il sego o la cera e la si versava per mezzo di un contenitore con un lungo beccuccio negli stampi dove si raffreddava tramite l'aria o l'acqua.
Later, candles were also made using molds. The first candle mold appeared in the fifteenth century in Paris. The cylindrical metal containers had the size of the candle. They had a slightly conical shape and were flared at the mouth. In the lower part, corresponding to the top of the candle, there was a small hole in which the wick was passed. It had to come out for a couple of centimeters. The wick was stretched and the other end was fixed to the mouth with a piece of wood. The vessels were then inserted in holes of a wooden plank. The tallow or wax was melted and poured into a container with a long spout used to fill the molds. The wax was cooled through air or water.
Posteriormente, también se fabricaron velas utilizando moldes. El primer molde de vela apareció en el siglo XV en París. Los recipientes de metal cilíndricos tenían el tamaño de una vela y una forma ligeramente cónica y se ensanchaban en la boca. En la parte inferior, correspondiente a la parte superior de la vela, había un pequeño orificio por el que se pasaba la mecha. Tenía que salir unos centímetros. Se estiraba la mecha y se fijaba el otro extremo a la boca con un trozo de madera. Luego, los contenedores se insertaban en los orificios de una mesa de madera. Se derritia sebo o cera y se vertia en un recipiente con uno largo pico en moldes donde se enfría por aire o agua.
Le candele di sego potevano essere prodotte a casa quando gli animali venivano macellati. Ma erano i candelai che provvedevano alla produzione in più grande scala. I macellai avevano a disposizione abbondati quantità di grasso animale, quale scarto della macellazione, e spesso la produzione di candele o sapone era un loro secondo lavoro. L'odore che si sprigionava durante la lavorazione del sego era così sgradevole, che questa attività fu vietata in diverse città d'Europa.
Attorno al 1300 in Francia ed Inghilterra si formarono le corporazioni dei candelai di sego, che tutelavano e regolamentavano la loro attività.
Se volete leggere qualcosa sulle corporazioni dei candela di sego, vi segnalo la pagina della The Tallow Chandlers' Company.
Tallow candles could be made at home when animals were slaughtered. But they were made in large quantities by chandlers. Butchers had abundant quantities of animal fat at their disposal, as a waste product of slaughtering, so the production of candles or soap became often a side business for them. The smell released during the processing of tallow was so unpleasant that this activity was banned in several cities of Europe.
Around 1300 in France and England the guilds of tallow candle makers were founded, which protected and regulated their activity.
If you'd like to read more about tallow candle guilds, I recommend the page The Tallow Chandlers' Company.
Se podían fabricar velas de sebo en casa cuando se sacrificaban los animales. Pero fueron hechos en grandes cantidades por proveedores. Los carniceros tenían abundantes cantidades de grasa animal a su disposición, como desperdicio, producto de la matanza, por lo que la producción de velas o jabón se convirtió a menudo en un negocio secundario para ellos. El olor que se desprende durante el procesamiento del sebo fue tan desagradable que se prohibió esta actividad en varias ciudades de Europa.
Hacia 1300 en Francia e Inglaterra se fundaron los gremios de fabricantes de velas de sebo, que protegieron y regularon su actividad.
Si desea leer más sobre los gremios de velas de sebo, le recomiendo la página The Tallow Chandlers' Company.
Per secoli la produzione di candele non aveva subito grandi innovazioni. Poi nei primi decenni del XIX secolo furono inventati nuovi materiali come la stearina e fu ideata anche la prima macchina per la produzione industriale delle candele. In una cassa di metallo erano posizionati fino ad 800 stampi, dei cilindri metallici al cui interno erano infilati gli stoppini e dentro i quali veniva colata cera. Nella cassa esterna si alternava acqua calda a quella fredda. La macchina espelleva poi automaticamente per mezzo di pistoni le candele solidificate ed infilava i nuovi stoppini negli stampi che erano così pronti per la colata successiva. Fu quindi possibile una produzione di massa ed a buon mercato. 
Nonostante tutti i progressi, l'invenzione della lampadina nel 1879, portò ad un rapido declino della produzione di candele.
For centuries, candle production had not undergone any major innovations. Then, in the first decades of the 19th century new materials were invented such as stearin and the first machine for the industrial production of candles was built. In a metal case were placed up to 800 molds. These were metal cylinders with wicks inside with were filled with wax. Hot and cold water alternated in the external case. Then the machine's pistons automatically ejected the solidified candles and inserted the new wicks into the molds so they were ready for the next casting. This made cheap mass production possible. 
Despite all the progress, the invention of the light bulb in 1879, led to a rapid decline in candlemaking.
Durante siglos, la producción de velas no había experimentado grandes innovaciones. Luego, en las primeras décadas del siglo XIX se inventaron nuevos materiales como la estearina y también se inventó la primera máquina para la producción industrial de velas. En una caja de metal se colocaban 800 moldes, cilindros metálicos dentro de los cuales se insertaron las mechas y dentro de los cuales se echaba cera de fundición. En la carcasa exterior se alternaba agua fría y caliente. La máquina luego expulsaba automáticamente por medio de pistones, las bujías se solidificaban y enroscaban las nuevas mechas en los moldes que así estaban listos para la siguiente colada. Por tanto, la producción en masa era posible y barata.
A pesar de todos los avances, la invención de la bombilla en 1879 condujo a un rápido declive de la producción de velas.
Le candele sono state dunque un'importante fonte d'illuminazione per molti secoli. Ed anche se nel ventesimo secolo si usavano solo per decorare l'albero di Natale o per una cenetta romantica a lume di candela, ho ancora il ricordo di quand'ero piccola e nella casa di montagna si tenevano delle candele a portata di mando nel caso fosse saltata la corrente elettrica.
Alla fine del'ottocento, l'epoca nella quale vivono gli abitanti della mia casa delle bambole, le candele avevano ancora un ruolo importante. Ed ecco quindi le bugie che ho preparato per loro. 
Candles have been an important source of illumination for many centuries. And even though in the twentieth century they were only used to decorate the Christmas tree or for a romantic candlelight dinner, I still remember as a child when we kept candles on hand, in our house in the mountains, in case the electricity went out.
In the late 1800s, the era in which the people of my dollhouse lived, candles still played an important role. And so here are the chambersticks I prepared for them.
Por tanto, las velas han sido una importante fuente de iluminación durante muchos siglos. E incluso si en el siglo XX se usaban solo para decorar el árbol de Navidad o para una cena romántica ligera, todavía tengo el recuerdo de cuando era pequeña y en la casa de la montaña había velas al alcance en caso de que fallase la electricidad.
A finales del siglo XIX, época en la que viven los habitantes de mi casa de muñecas, las velas seguían desempeñando un papel importante. Y aquí están las palmatorias que he preparado para ellos.
Per questo progetto ho utilizzato un lumino, detto anche tealight e che ha il contenitore d'alluminio, e dei bastoncini per la pulizia delle orecchie, del tipo compostabile, composti quindi di sola carta e cotone.
For this project I used a tealight, those with an aluminum cup, and some compostable cotton swabs, which are made only of paper and cotton.
Para este proyecto utilicé una candelita, que viene en un recipiente de aluminio y unos hisopos de algodón compostables, que están hechos solo de papel y algodón.
Con la forbice ho tagliato in modo grossolano una striscia dal bordo del ciotolino di alluminio. Ho scelto questo punto, perché vi è una piega, che posso sfruttare come motivo decorativo del mio porta candela. Ho quindi rifilato il lato lungo usando cutter e riga di metallo e ricavando una striscia larga 4 mm.
Using scissors, I roughly cut a strip from the edge of the aluminum cup. I chose this portion because there is a crease, which I can use as a decorative motif for my candle holder. Then using a cutter and a metal ruler I trimmed the long side and cut out a 4 mm wide strip.
Con unas tijeras, corté aproximadamente una tira del borde de la taza de aluminio. Elegí esta porción porque hay un pliegue, que puedo usar como motivo decorativo para mi candelabro. Luego, usando un cortador y con una regla de metal, recorté el lado largo y corté una tira de 4 mm de ancho.
Ho tagliato un rettangolo lungo circa 2 cm. Per arrotondarlo l'ho prima appoggiato su un pezzo di gomma piuma e con l'aiuto di uno stuzzicadenti, che ho passato ripetutamente premendolo sul metallo, ho impresso la curvatura.
I cut a rectangle about 2 cm long. To round it, I first placed it on a piece of foam and used a toothpick to impress the curvature. I repeatedly passed the wooden stick pressing it on the metal strip.
Corté un rectángulo de unos 2 cm de largo. Para redondearlo, primero lo coloqué en un trozo de espuma y con la ayuda de un palillo, que pasé presionándolo repetidamente sobre metal, he impreso la curvatura.
Poi ho avvolto la striscia di alluminio attorno ad una forma cilindrica, che avesse il diametro desiderato per il bocciolo del portacandele. Io ho utilizzato lo strumento per embossing. Anche qui ho pressato bene.
Then I wrapped the aluminum strip around a cylindrical shape with the same diameter I wished to make the socket of my chamberstick. I used an embossing tool and I pressed well too.
Luego envolví la tira de aluminio alrededor de una forma cilíndrica, que tenía el diámetro deseado para el capullo del candelabro. Usé la herramienta de estampado. Presioné bien.
Al termine ho ottenuto una forma cilindrica come questa. L'alluminio, una volta impressa la forma, rimane in posizione e non serve utilizzare la colla.
At the end I got this cylindrical shape. Once the shape is impressed, the aluminum stays in place and no glue is needed.
Al final obtuve una forma cilíndrica como esta. El aluminio, una vez impresa la forma, permanece en su lugar y no es necesario utilizar pegamento.
Per il piattino della mia bugia ho utilizzato il disco di metallo al quale è fissato lo stoppino del lumino. Se necessario, l'ho ripulito dai residui di cera. È sufficiente farla saltare via e pulire il metallo con un pezzetto di stoffa e dell'alcol per sgrassarlo bene, altrimenti la colla non farebbe presa.
For the pan of my chamberstick, I used the metal disc of the tealight's wick holder. If necessary, I cleaned out the wax residues. I simply made them fall off and then I cleaned the metal with a piece of cloth and alcohol in order to degrease the surface. Otherwise the glue won't set.
Para la cacerola de mi baqueta, utilicé el disco de metal del portamechas de la candelita. Si es necesario, yo limpió los residuos de cera. Simplemente hice que se cayeran y luego limpié el metal con una pieza de paño y alcohol para desengrasar la superficie. De lo contrario, el pegamento no se fijará.
Con della colla a presa rapida ho fissato il bocciolo al piattino.
With some quick-setting glue I glued the socket to the pan.
Con pegamento de fraguado rápido fijé el cogollo al platillo.
Il manico che permette di prendere saldamente la bugia in mano è nella maggior parte dei modelli a forma di anello. Ho quindi creato un modello simile anche per il mio portacandele.
Ho tagliato una strisciolina di alluminio lunga circa 1,5 cm e larga 0,2 cm  (fig. 1). L'ho poi avvolta attorno allo strumento per embossing. Va bene qualsiasi altro oggetto cilindrico, purché il diametro sia di circa 0,2 cm (fig. 2). Ho lasciato una parte tesa e lunga quanto il bordo del piattino (fig. 3).
The handle that allows to firmly hold the chamberstick is in most models shaped like a ring. I therefore created something similar for my candlestick as well.
I cut a small strip of aluminum about 1.5 cm long and 0.2 cm wide (fig. 1). Then I wrapped it around an embossing tool. Any other cylindrical object will do, as long as it is about 0.2 cm in diameter (fig. 2). I left a part flat. This piece should be as long as the edge of the saucer (fig. 3).
El asa que permite sujetar firmemente la baqueta tiene en la mayoría de los modelos la forma de un anillo. Por lo tanto, también creé algo similar para mi candelabro.
Corté una pequeña tira de aluminio de unos 1,5 cm de largo y 0,2 cm de ancho (fig. 1). Luego lo envolví alrededor de una herramienta de estampado. Cualquier otro objeto cilíndrico servirá, siempre que tenga unos 0,2 cm de diámetro (fig. 2). Dejé una parte plana. Esta pieza debe ser tan larga como el borde del platillo (fig. 3).
Anche per incollare il manico ho utilizzato la colla a presa rapida. Ho steso una piccola quantità sul bordo del pattino, in corrispondenza del punto sul quale va posizionata la parte tesa del manico (fig. 1). Vi ho appoggiato la striscia con il ricciolo all'esterno ed ho lasciato asciugare (fig. 2). Importante è che il manico sia allineato idealmente sul raggio che va dal centro del piatto al bordo. Quando si sceglie il punto dove attaccare il manico, bisogna fare attenzione che la giuntura sul bocciolo capiti in un punto che sia meno visibile (fig. 3).
I used a quick-setting glue to glue the handle, too. I spread a small amount on the edge of the plate, where the flat part of the handle should be positioned (fig. 1). I placed the strip with the curl on the outside and let it dry (fig. 2). It is important that the handle is ideally aligned on the radius from the center of the pan to the edge. When choosing where to attach the handle, you should consider to leave the joint on the socket where it's less visible (fig. 3). 
También utilicé pegamento de fraguado rápido para pegar el mango. Esparcí una pequeña cantidad en el borde del patín, en el punto donde se colocará la parte tensa del mango (fig. 1). Coloqué la tira con el rizo por fuera y la dejé secar (fig. 2). Importante es que el mango está idealmente alineado en el radio que va desde el centro de la placa hasta el borde. Cuándo elige el punto donde colocar el mango, se debe tener cuidado de que la zona de la unión caiga en un punto menos visible (fig. 3).
La bugia è quindi pronta.
So the chamberstick is ready.
Entonces la palmatoria está lista.
Si può realizzare il manico anche usando un piccolo anellino da bigiotteria. 
You can also make the finger hole handle using jewelry findings, such as a small ring.
El asa también se puede hacer con un pequeño anillo de bisutería. 
In questo caso la bugia sarà un po' più delicata, perché la superficie dell'anello che fa presa al piattino è piuttosto esigua. Ma il risultato è veramente piacevole.
In this case the chamberstick will be more delicate, because the surface of the ring glued to the saucer is rather small. But the result is really pleasing.
En este caso la pieza será un poco más delicada, porque la superficie del anillo que sujeta el platillo es bastante pequeña. Pero el resultado es realmente bueno.
Ci sono diversi modi per realizzare le candele in miniatura. In questo progetto ho utilizzato i bastoncini per la pulizia delle orecchie. Quelli che compro sono compostabili e lo stecco è di carta bianca pressata. Ho iniziato tranciando via le estremità con il cotone usando una tenaglia. Poi ho usato il cutter per fare tagli più precisi ed ho creato cilindri lunghi 1,8 cm per le candele nuove e cilindri più corti per quelle già un po' consumate (fig. 1).
Con un ago ho praticato un foro al centro per inserirvi lo stoppino (fig. 2). Per lo stoppino della candela nuova ho scelto un filo da cucito color avorio ed un filo nero per lo stoppino della candela che era già stata accesa. Ho intinto l'estremità nella colla vinilica (fig. 3). Ho appoggiato il filo con la colla sopra il foro e con la punta dell'ago l'ho spinto dentro (fig. 4)
There are several ways to make miniature candles. In this project I used cotton swabs. Those I purchase are compostable and their stem is made of  pressed white paper. I started by shearing off the cotton wads at the ends. Then I used a utility knife to make more precise cuts and created 1.8 cm long cylinders for new candles and shorter cylinders for consumed candles. (fig. 1).
With a needle I pierced a hole in the center of the stem to insert the wick (fig. 2). For the wick of a new candle I chose an ivory sewing thread. For candles that had already been lit I used a black thread. I dipped one end in vinyl glue (fig. 3) and I placed it over the hole. With the tip of the needle I pushed it in place (fig. 4).
Hay varias formas de hacer velas en miniatura. En este proyecto usé bastoncillos de limpieza de oídos. Los que compro son compostables y el palo es papel prensado blanco. Comencé cortando los extremos con el algodón con una pinza. Luego uso el cortador para hacer cortes más precisos y creó cilindros de 1.8 cm de largo para las nuevas velas y cilindros más cortos para los que ya están ligeramente gastados (fig. 1).
Con una aguja hice un agujero en el centro para insertar la mecha (fig. 2). Para la mecha de la vela nueva elegí un hilo de coser de color marfil y un hilo negro para la mecha de la vela que ya se había encendido. Mojé el extremo en el pegamento de vinilo (fig. 3). Retrocedí el hilo con el pegamento sobre el agujero y lo metí con la punta de la aguja (fig.4)
Ecco le candele nuove. Lo stoppino va poi accorciato a circa 0,2 cm di lunghezza.
Here are the new candles. The wick should be trimmed to about 0.2 cm in length.
Aquí están las velas nuevas. La mecha debe recortarse a unos 0,2 cm de largo.
Una volta inserita la candela dentro il bocciolo delle bugia, l'ho fissata con un goccio di colla vinilica per evitare che traballasse.
Once the candle was inserted inside the chamberstick socket,  I fixed it with a dab of vinyl glue in order to prevent it from tottering.
Una vez que se insertó la vela dentro del casquillo de la palmatoria, la fijé con un poco de pegamento de vinilo para evitar que se tambalee.
Una vecchia candela che è stata accesa ha sicuramente della cera che è colata sui fianchi e nel piattino. Per rendere l'aspetto delle miei candele più realistico ho quindi aggiunto questo dettaglio, 
An old candle that has been lit, has dripped wax along the sides and in the pan. To make mine look more realistic, I added this detail.
Una vela vieja que ha sido encendida ciertamente tiene cera que se ha vertido en los laterales y en platillo. Para hacer que mis velas se vean más realistas, he agregado este detalle.
Ho provato a simulare la cera che cola con della colla vinilica, ma una volta asciutta era troppo trasparente. Così ho aggiunto un po' di tempera bianca alla colla.
I tried simulating dripping wax with vinyl glue, but once dried it was too transparent. So I added some white paint to the glue.
Traté de simular el goteo de cera con pegamento de vinilo, pero una vez seco era demasiado transparente. Entonces agregué un poco de pintura blanca al pegamento.
E queste sono le candele pronte per essere distribuite nella mia casetta.
And these are my candles ready to be distributed in my dollhouse.
Y estas son las velas listas para distribuir en mi casita.
Poi ho preparato una manciata di candele nuove. Bisogna infatti sempre tenerne una scorta in casa.
Then I made a handful of new candles. In fact it is always good to keep a supply at home.
Luego hice algunas velas nuevas. De hecho, siempre es necesario tener un suministro en casa.
Le candele erano vendute dentro delle scatole di cartone. Con una grafica antica, trovata in internet, ho quindi realizzato una  scatola da scaricare, stampare ed assemblare. Cliccate qui per accedere al pdf.
Candles were sold in cardboard boxes. Using a vintage image, I found on the internet, I made a box to download, print and assemble. Click here to access the pdf file.
Las velas se vendían en cajas de cartón. Usando una imagen antigua que encontré en la red, hice una caja para descargar, imprimir y montar. Haga clic aquí para acceder al archivo pdf.
Bene, le bugie sono tutte sul tavolo della cucina, pronte per essere preparare per la sera. Le candele consumate verrano sostituite con delle nuove. Verranno poi sistemate all'ingresso e sui comodini, così quando ci si dovrà muovere per casa durante la notte, quando tutte le luci saranno spente, esse saranno a portata di mano.
Come sempre condivido con voi quanto ho trovato in rete. Le bugie in miniatura sono un tipo di candeliere non molto comune oggigiorno, mentre era molto diffuso nei secoli scorsi. Si trovano infatti ancora modelli in vendita presso le case d'aste. Inoltre è possibile trovare bugie nei negozi che vendono materiale per presepi.
Well, the chambersticks are all on the kitchen table, ready to be prepared for the evening. The worn out candles will be replaced with new ones. Then they will be placed in the entryway and on the bedside tables, so during the night when all the lights are off, they will be within reach.
As always I share with you what I found on the net. The chambersticks are a type of candlestick that isn't very common nowadays, while it was very popular in past centuries. In fact, you can still find models for sale at auction houses. You can also find chambersticks in stores that sell products for nativity scenes.
Bueno, las palmatorias están todas encima la mesa de la cocina, listas para estar preparadas para la noche. Las velas gastadas serán reemplazadas por otras nuevas. Luego se colocarán en la entrada y sobre las mesitas, así que durante la noche, cuando todas las luces están apagadas, estarán al alcance de la mano.
Como siempre, les comparto lo que he encontrado en la red. Las palmatorias en miniatura son un tipo de candelabro que no es muy común hoy en día, mientras que fue muy popular en los siglos pasados. De hecho, todavía hay modelos a la venta en las casas de subastas. También puedes encontrarlas en las tiendas que venden material para belenes.
Inizio la carrellata con un paio di tutorial, che trovate qui sopra. A seguire invece le altre bugie. Purtroppo non conosco i negozi qui sotto riportati, fatta eccezione per Oiseau de Nim, e non ho avuto occasione di verificarne l'affidabilità. Se pensate quindi di fare acquisti presso di loro, procedete con la dovuta cautela.
I'm going to start with a couple of tutorials, that you find here above, followed below by the other chambersticks. Unfortunately I don't know these stores, with the exception of Oiseau de Nim,  and I haven't had the opportunity to verify their reliability. So if you plan to make purchases, proceed cautiously.
Empiezo el resumen con un par de tutoriales, que puede encontrar arriba. Para seguir en cambio las otras palmatorias. Lamentablemente, no conozco las tiendas que se enumeran a continuación, excepto Oiseau de Nim, y no tuve la oportunidad de verificar su confiabilidad. Entonces, si planeas comprar procede con la debida precaución.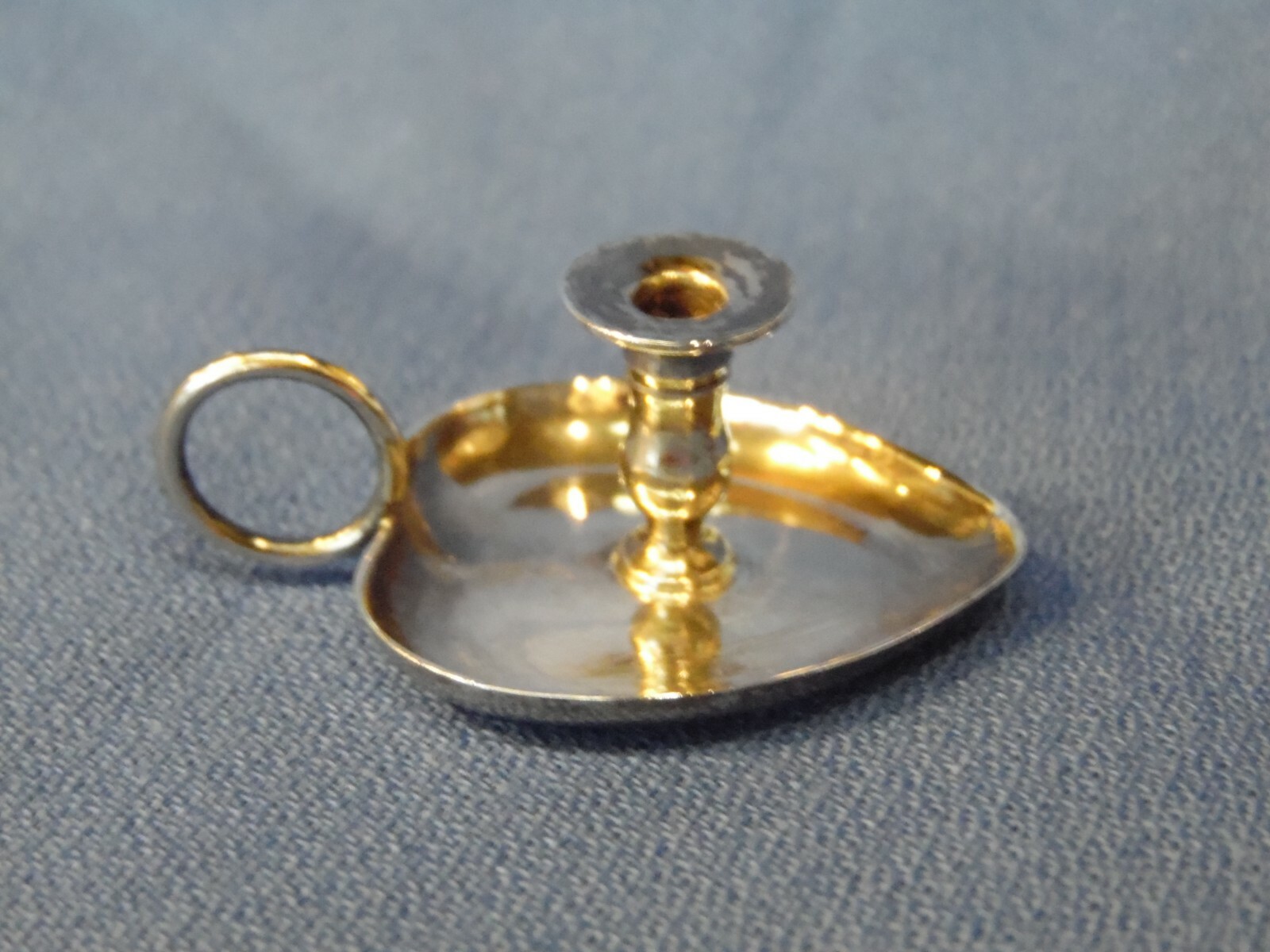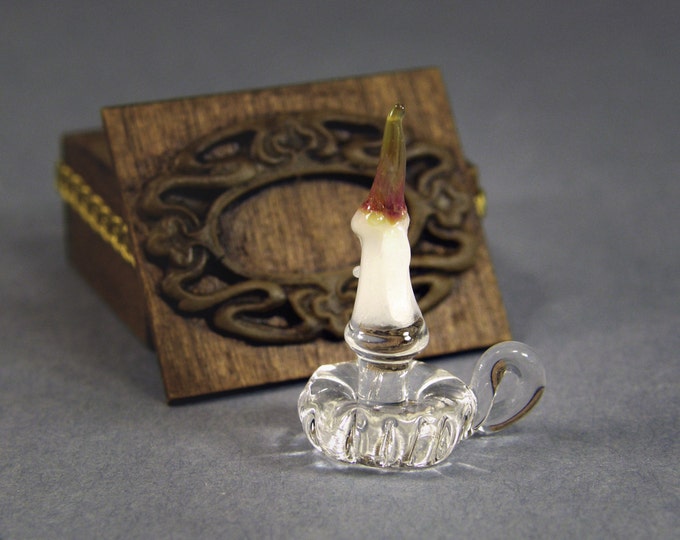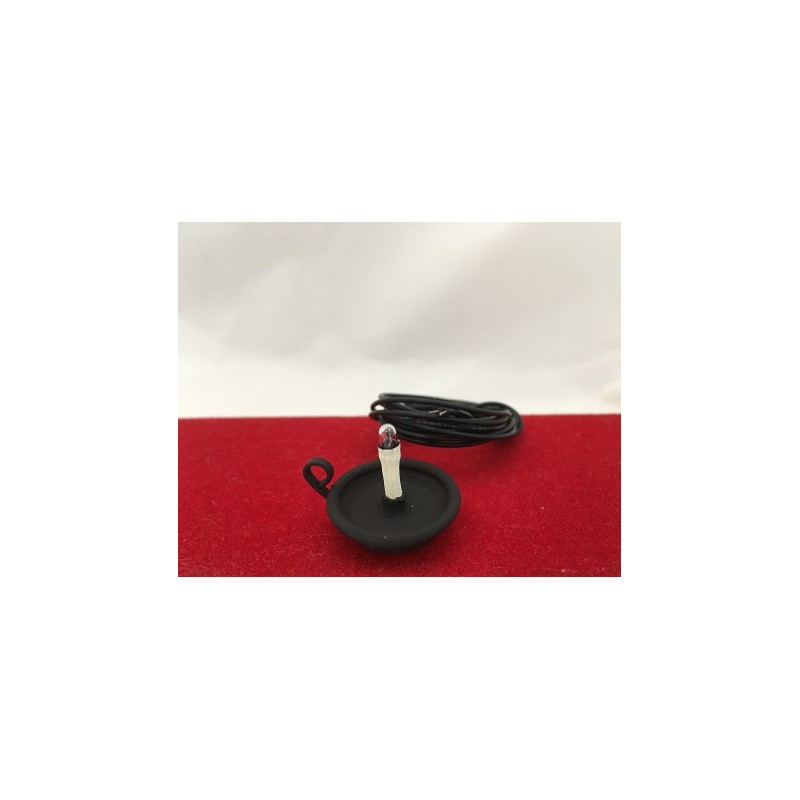 Vi ringrazio per essere passati qui sul mio blog. Spero che abbiate trovato interessanti le informazioni storiche che ho raccolto ed utili le spiegazioni per realizzare delle bugie. Ringrazio nuovamente Matxalen per l'opportunità di partecipare al calendario spagnolo e per le sue traduzioni.
Non dimenticate di andare a curiosare quali altri tutorial verranno svelati nei prossimi giorni sul Calendario de Adviento.
Thank you for stopping by on my blog. I hope you found the historical information interesting and the chamberstick tutorial useful. Thanks again to Matxalen for the opportunity to participate in the Spanish calendar and for her translations.
Don't forget to go to the page of the Calendario de Adviento and discover which other tutorials will be unveiled in the coming days.
Gracias por pasar por mi blog. Espero que hayas encontrado la información histórica que he recopilado y explicaciones útiles para hacer palmatorias.  Agradezco a Matxalen nuevamente por la oportunidad de participar en el calendario español y por sus traducciones.
No olvide consultar qué otros tutoriales se revelarán en los próximos días el Calendario de Adviento.
E naturalmente ci sono ancora delle finestrelle da aprire anche sul calendario francese. Non mancate quindi dal fare una visita al Calendrier de l'Avent, organizzato da Joc.
And of course, there are still some windows to open on the French calendar as well. So do not miss to visit the Calendrier de l'Avent organized by Joc.
Y, por supuesto, también quedan algunas ventanas por abrir en el calendario francés. No te pierdas  la visita al Calendrier de l'Avent, organizada por Joc.
Auguro a tutti voi ed alle vostre famiglie un sereno Natale ed un sereno 2022.
I wish all of you and your families a very Merry Christmas and a peaceful 2022.
Les deseo a todos ustedes y a sus familias una Feliz Navidad y un Feliz 2022.